Order Your Gifts by December 10th, 2021
to meet shipping deadlines
Order Your Gifts by December 10th, 2021
to meet shipping deadlines
testimonials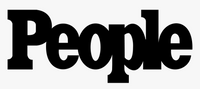 "It truly gives you that gorgeous complexion you've always been looking for"
"Three Ships Beauty is changing the natural skincare game. They promise to nix blemishes and firm skin sans the use of harmful ingredients"
"Self care is now more important than ever ... Three Ships products are made with 100% natural ingredients (which is why that Piña Colada Lip Exfoliator tastes as good as it makes your lips feel) and are cruelty free"
Give good gifts
Frequently Asked Questions
In Canada, place your order by 12/10 and in USA, place your order by 12/13. With worldwide shipping delays, we recommend ordering as soon as possible to get your gifts in time.
Yes, all of our products are pregnancy safe. All of our products are made with 100% plant derived ingredients and avoid harmful chemicals that are recommended to be avoided during pregnancy and breastfeeding. However, please consult your doctor if you have any additional questions.
If you're not 100% satisfied with your skincare, please send it back in new or gently-used condition within 30 days of purchase. No questions asked. We'll even cover shipping.
Yes! Three Ships products are ideal for all skin types from acne-prone to mature skin to those with Rosacea. We've formulated our products on purpose. From balancing to brightening and rehydrating and replenishing, we only include ingredients that solve real skin problems