Three Ships Beauty is a proud member of Pact, a nonprofit membership organization that collects hard-to-recycle beauty products such as pumps and serum droppers.
Pact sorts through the hard-to-recycle packages by material type with the aim to find the highest and best use for all materials. Ideally, Pact will sell some of the material back to beauty packaging manufacturers to fulfill the circular economy.
Through Pact's Mail-Back collection Program, Three Ships customers can ship their empty Three Ships products to Pact or drop off their empties at a retail location. Pact has a number of participating in-Store locations across Canada and the US.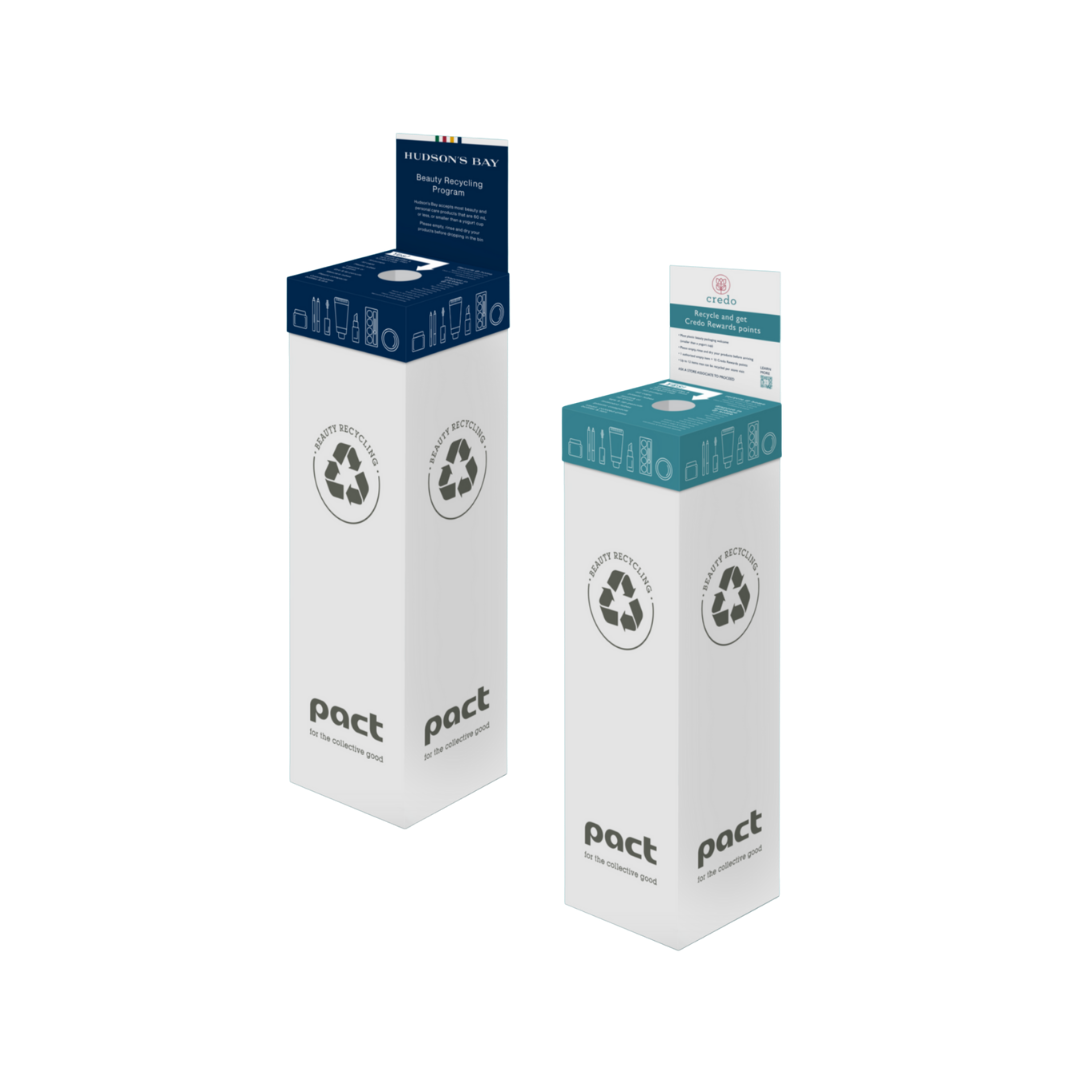 Steps on How to Recycle Three Ships Empties with Pact

Finish up your favorite beauty products or dump the unused goop into the garbage. Rise or wipe clean the package (ensure it is truly empty, as packages with product left inside go to the incinerator, not on to be recycled)
Check out Pact's Recycling Guidelines to learn where each specific package belongs : Curbside Bin, Trash or Pact Bin: Find a Pact Recycling Bin near you and toss in the Pact-approved clean empties
Once the Pact Bin is full, retailers ship it to our recycling facility. Pact sorts through all materials then sell them to recyclers. Ideally, Pact will sell material back to packaging manufacturers so that it can be used in beauty again- you can be a part of that solution
Clean the Empties! The container has to be super clean, and less than 3% of product can be left as residue in the container. The main packaging is primarily made of glass which is recyclable, but what's even better is that the plastic used in our packaging is also accepted to be recycled by Pact as well!
Overall, make sure that the empties are clean and dry. This is to ensure that pact can recycle the empty bottles back to manufacturers so they can be reused.
If you are unable to use Pact, please follow the steps below to correctly recycle your products.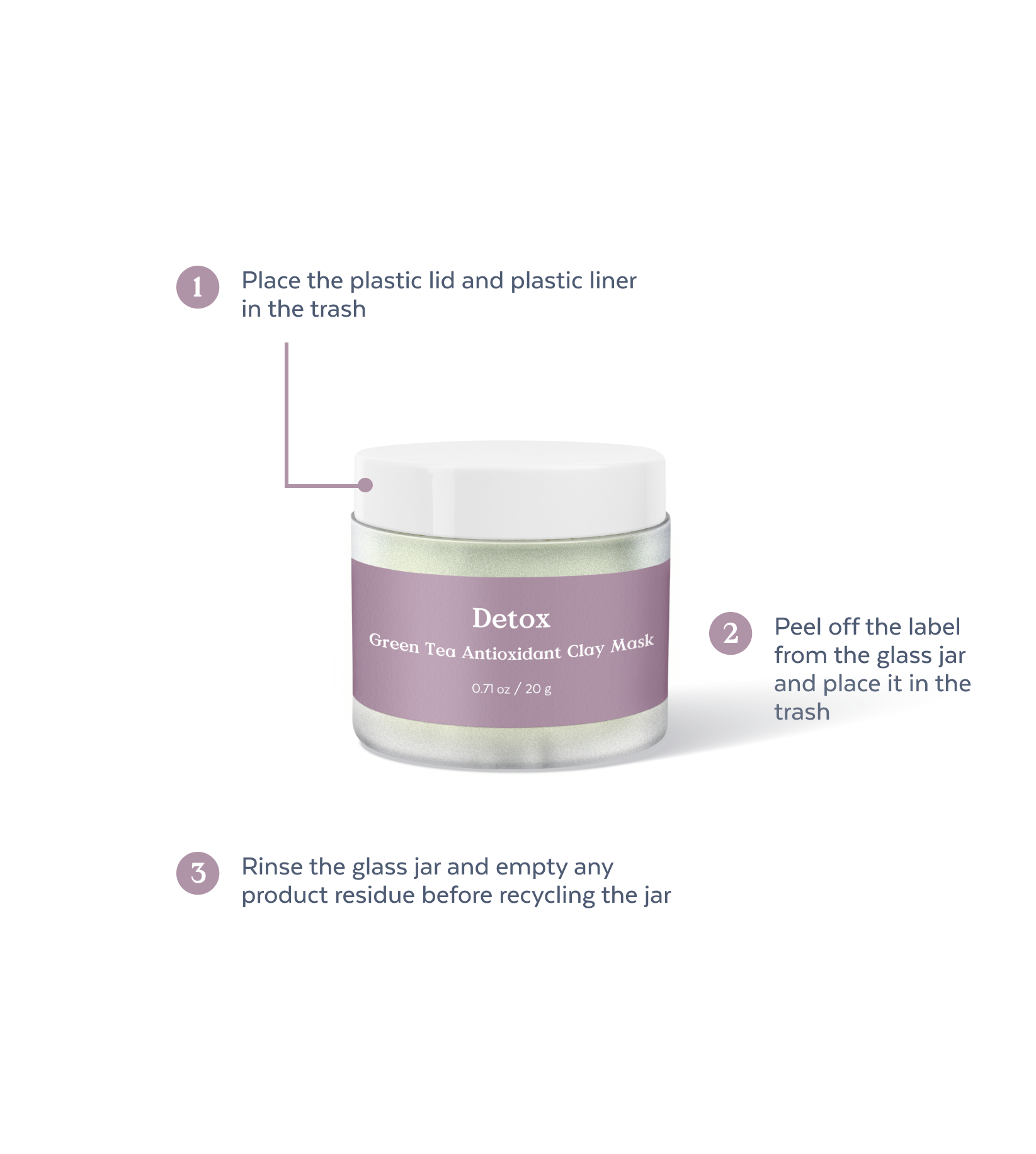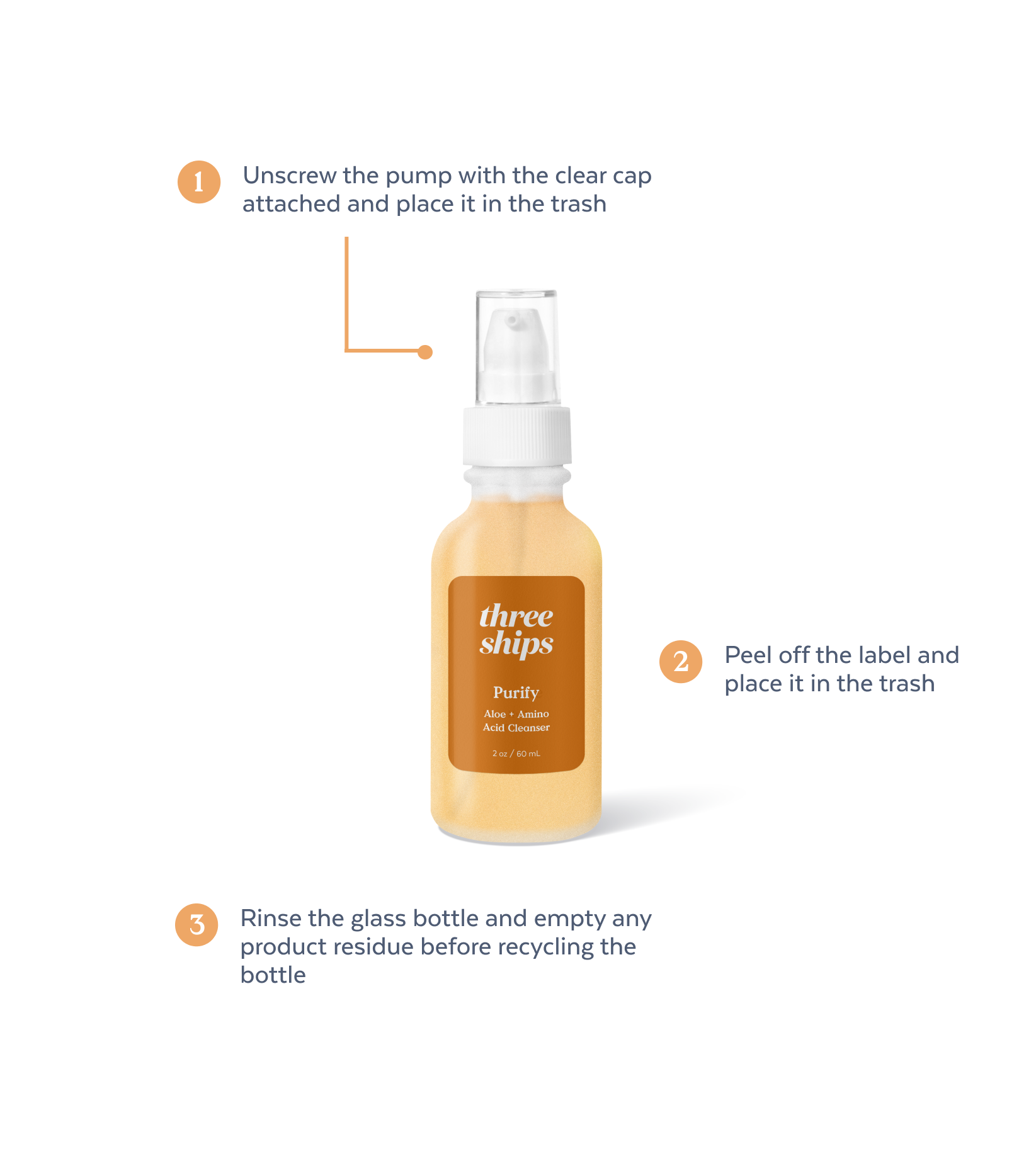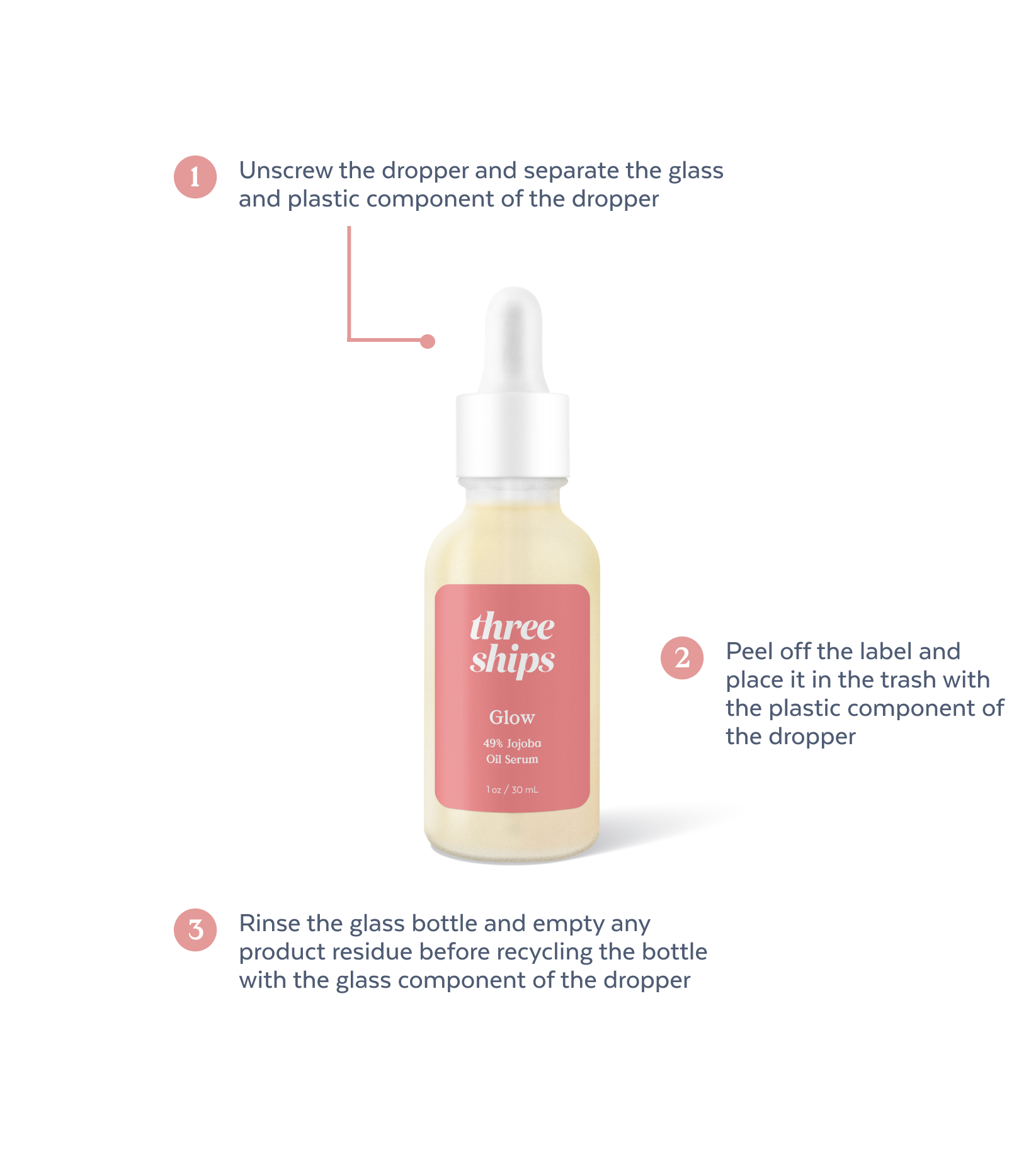 Now that you've cleaned the containers, it is time to ship/drop off to Pact.  
Tip: Collect a bunch of empties and send them at once to save on shipping costs. You can send back any Pact approved packages through the program. This program is not exclusive to Three Ships products.
How to send empties back to Pact

(Must be clean & empty!)
Small plastic jars/pots, tubes, sticks, and small (e.g. travel size) bottles
Colored glass
Lipstick and lip gloss tubes, applicators
Mascara tubes and wands
Makeup compacts
Lotion pumps, treatment pumps, all dispensers
Aluminum tubes (the ones that are made of real aluminum, not plastic that has a metalized outer layer)
Mail-Back Collection Program

Our Mail-Back Collection Program is for customers who don't have access to a local Pact Bin. To participate, visit our co-branded website to access shipping and payment information. Place 5-10 empty beauty packages into a box or envelope you already have (reuse!) with your shipping label and drop off your envelope at a mailbox.