Purify Aloe + Amino Acid Gel Cleanser
Purify Aloe + Amino Acid Gel Cleanser
For Dry + Normal Skin
2 fl oz. | 60 mL
30-Day Full Refund if we're not the right fit!
Bundle and save 20%
Aqua/Water/Eau, *ᵀAloe Barbadensis (Aloe Vera) Leaf Juice, Disodium Cocoyl Glutamate, Glycerin, *ᵀPentylene Glycol, *Populus Tremuloides (Aspen) Bark Extract, *Betaine, *Saccharomyces (Yeast) Ferment Filtrate, *Cellulose Gum, *Hydrolyzed Jojoba Esters, *Xanthan Gum, *Inulin, *Cellulose, *Glucose, *Fructose, *Camellia Sinensis (Green Tea) Extract, *Cucumis Sativus (Cucumber) Extract, Sodium PCA, Sodium Lactate, Arginine, Aspartic Acid, PCA, Glycine, Alanine, Serine, Valine, Proline, Threonine, Isoleucine, Histidine, Phenylalanine, *Citrus Aurantium Bergamia (Bergamot) Peel Oil, *Sodium Phytate, *Citric Acid

* Non-GMO, ᵀ Organic

Read more about each ingredient in our Ingredients Glossary.
Apply 2-3 pumps to wet face, massaging in circular motions. Rinse off thoroughly and pat face dry.

If used once per day, the average customer re-purchases a bottle after 4 months.

Test on a patch of skin before applying to the face. Keep out of reach of children and away from direct sunlight. Do not use if allergic to any of the ingredients.
Free tracked shipping for orders over $50. Orders ship within 48 hours and ship times are from 1 - 5 business days. Read our full shipping & return policy here.

We proudly offer a 30-day money-back guarantee. If you don't absolutely love your purchase, we will refund your purchase and pay for return postage.
What is the difference between Refresh and Purify? Refresh is designed for oily/acne-prone skin whereas Purify is formulated for dry/normal skin. Refresh contains Papaya Extract which will brighten and balance skin tone and Aspen Bark Extract (naturally-derived salicylic acid) to combat breakouts and leave the skin feeling refreshed. Purify contains Amino Acids to replenish, plump and lift the skin and Aloe Vera which will hydrate and repair. You can use Refresh and Purify interchangeably during your routine to target different concerns.

How do I double cleanse with Purify? First, start with a cleansing oil, such as Nourish, to break down makeup, dirt and sunscreen. Then follow with Purify, your water-based cleanser, to cleanse, soothe, and hydrate the skin. Learn more about double cleansing in this blog post.

How is your Aloe Vera sustainably sourced? Our Aloe Vera is sourced from 40 independent, locally operated farms in El Progreso Guatemala. All suppliers participate in a fair-financing lending hub to ensure economic security and follow sustainable harvesting practices to preserve biodiversity.
Real Results Using Purify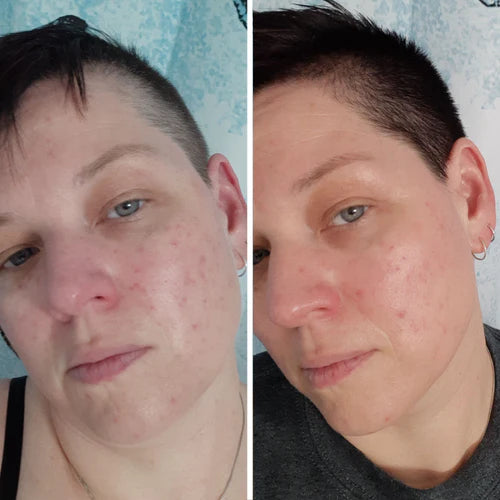 My first choice for my skin care routine.
"My skin feels noticeably softer, no dry spots and the redness isn't as red. I am definitely a convert and Three Ships is now my first choice for my skin care routine."
Natalie J.
Love your products!
"This is the first time I've been doing the (almost) full morning and night regimen. A lot of the redness on my cheeks is gone!"
JENNIFER B.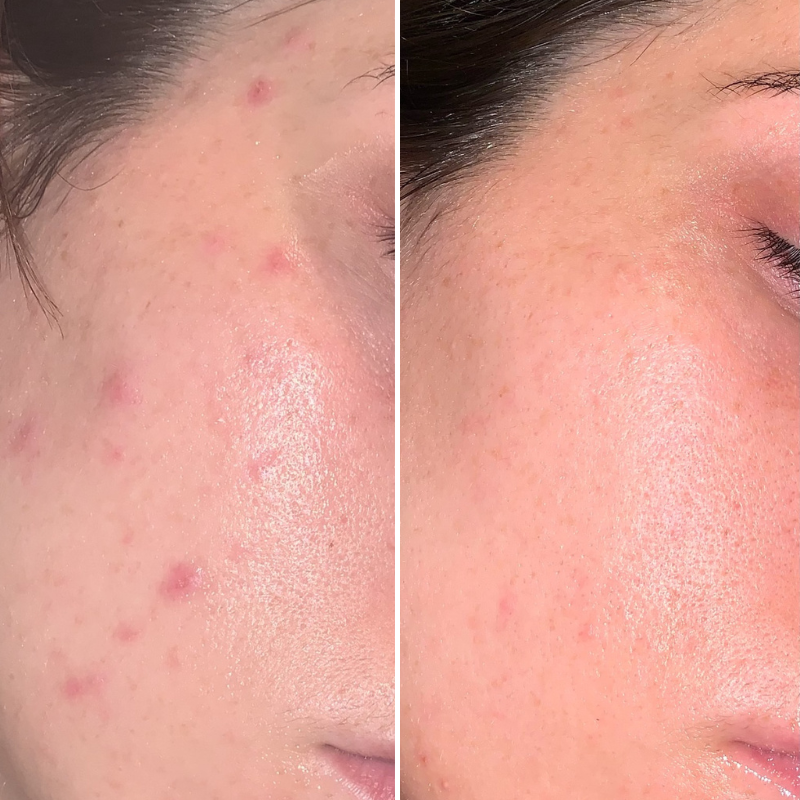 Helps me with acne!
"It's one of the best cleanser I have ever tried! I like the texture and the smell."
Megane D.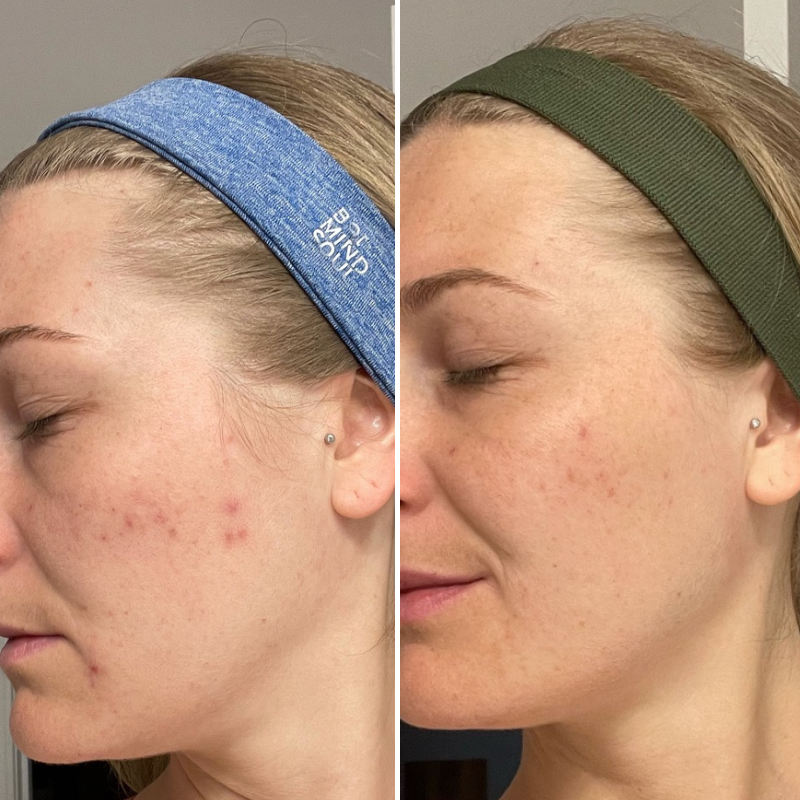 Three Ships is a blessing.
My skin has improved significantly and I can confidently say it has not been this balanced and beautiful in years. My acne is under control and I have zero eczema flare ups.
Stephanie I.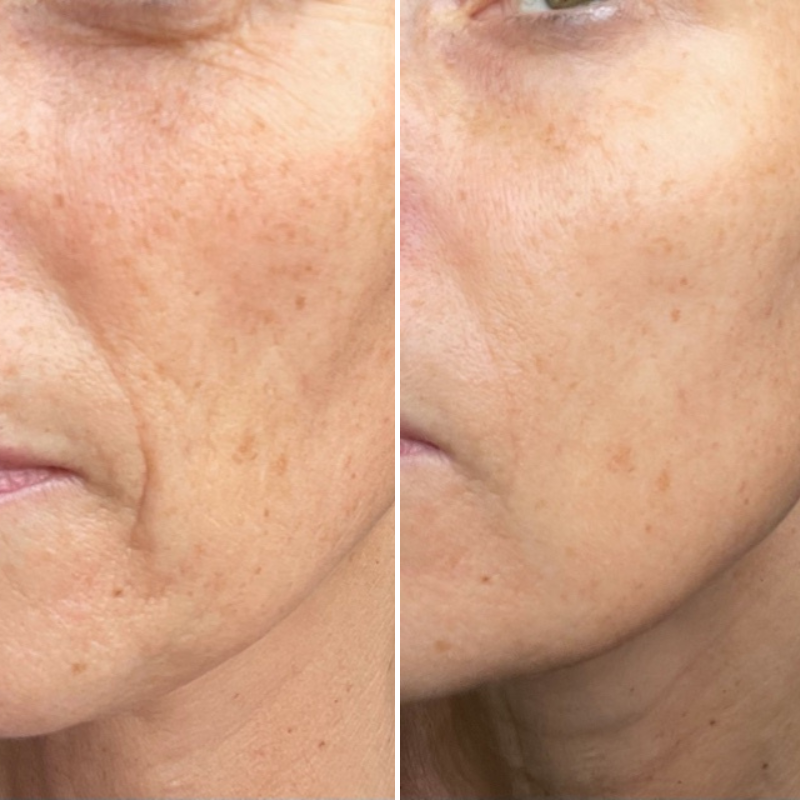 Very happy with the results!
Have been using Purify, dew drops, radiance and rose hip oil for the last two weeks. This 51 year old is very happy with the results so far!
julie r.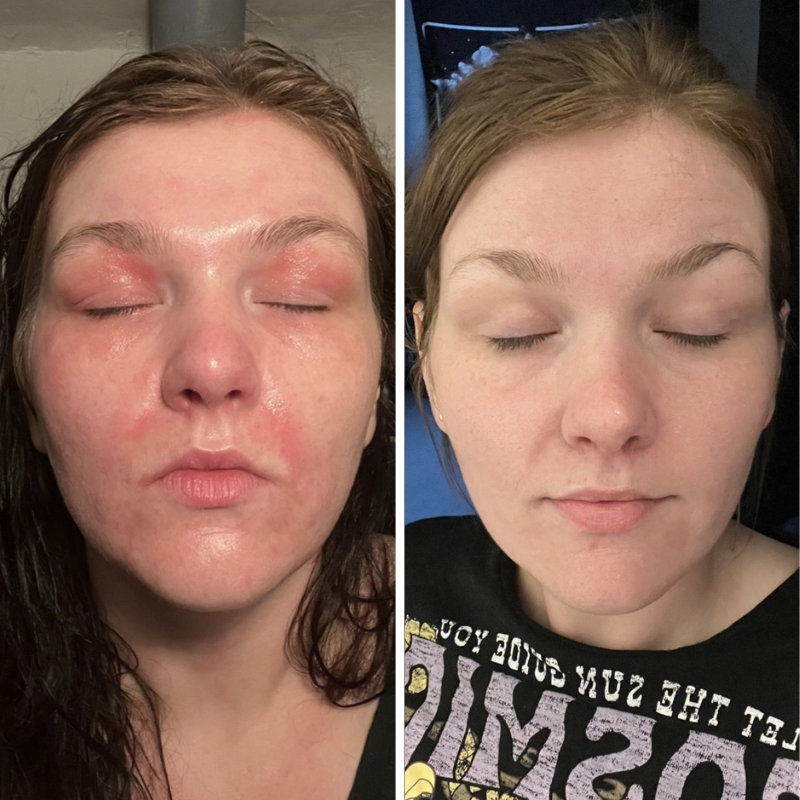 Now a customer for life!
"I was very prone to really dry, itchy, painful spots on my eyelids, nose and chin. I started using Three Ships products about a month ago and have seen such an amazing transformation. I used the Purify Cleanser, Dew Drops Serum, Radiance Cream, Skin Hero Bio-Retinol Serum, Dream Night Cream, and Glow Oil Serum. I am now a customer for life!"
Brittney M.
I already see and feel improvement
"I've been using Purify and Dew Drops serum for just a couple of weeks and I already see and feel improvement. My skin looks brighter overall and the hard edges of scars and wrinkles have started to soften. The Purify lathers and cleans so well without leaving my face feeling tight like many other cleansers have."
Megan L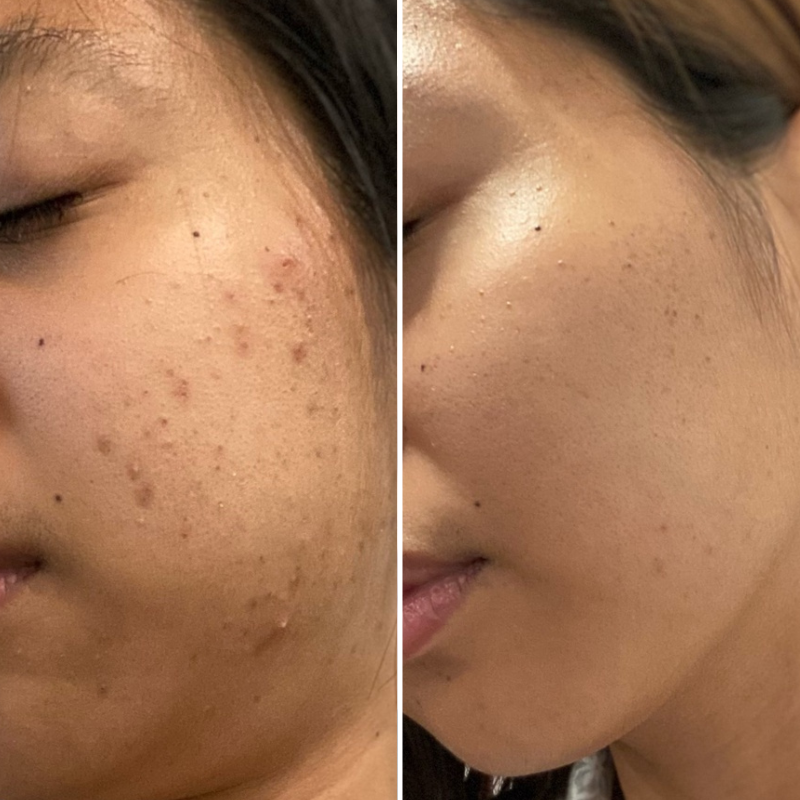 I am grateful for Three Ships
"There are no enough words to describe how much I am grateful for Three Ships and how much I love the products! Not only I can be confident in my own skin even without makeup, it also made me passionate about skincare and learning more about the ingredients I use for my skin."
PAT P.
proven effective
In Customer Testing, Purify was shown to lead to skin that feels hydrated and clear.
93%
of users felt their skin was more hydrated after use*
87%
of users said their skin was clearer/had less breakouts*
100%
of users said they found Purify was effective at removing makeup*
*Based on a survey with 32 participants
*Based on a survey with 32 participants
Traceable Key Ingredients
Am
Amino Acids
A blend of 10 amino acids that have inter-disciplinary functions that help protect and hydrate the skin. Amino Acids are the building blocks to essential compounds our skin needs to maintain elasticity and volume such as collagen.
See the Research
Al
Aloe Vera
Aloe vera is a succulent that is mostly made up of water but also contains vitamins, minerals, enzymes and sugars that hydrate and soothe the skin. It is most known for its ability to soothe and hydrate the skin from sun damage.
See the Research
Ye
Yeast Extract
Saccharomyces fermented filtrate is rich in minerals, vitamins, and amino acids, that help to increase skin moisture immediately. Minerals have been found to increase the skin's moisture level, supporting the skin's overall health.
See the Research
Know exactly where your ingredients come from.
Integrity guides all aspects of our business, and we encourage everyone to look closer. Feel free to navigate and explore the SourceMap to learn more about the ingredients in our Purify Aloe + Amino Acid Gel Cleanser.

We source our ingredients from around the world and manufacture all of our products in Canada.
Step one
Oil Cleanse
An essential first cleanse in your skincare routine to gently remove makeup, dirt and impurities.
Looking for a cleansing oil?
Step two: Cleanse
When To Use Purify
Apply 2-3 pumps to wet face, massaging in circular motions. Rinse off thoroughly and pat face dry.
Step three
Tone
Toning re-balances your skin's pH to healthy levels post-cleanse leaving your skin ready to absorb your serums and creams to their full potential.
looking for a toner?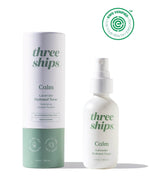 Step four
Water Based Serum
Water-based serums are light-weight and are highly concentrated with natural actives and vitamins for a healthy complexion.
Looking for a water based serum?
Step five
Cream
Face creams act as an essential barrier to your skin, locking in hydration and maintaining skin elasticity.
Looking for a cream?
Step six
Oil Based Serum
All Three Ships oil serums are light-weight and non-comedogenic, plus they are packed full with fatty acids and essential nutrients.
looking for an oil based serum?
Customer Reviews
Customer Reviews
Write a Review
Ask a Question
Filter Reviews:
skin
cleanser
face
skin feeling
Three
pumps
breakouts
bottle
face wash
scent