Boost 49% Rosehip Oil Serum
Boost 49% Rosehip Oil Serum
For Dry + Normal Skin
1 fl oz. | 30 mL
30-Day Full Refund if we're not the right fit!
Pairs Well With
Apply 2-5 drops to clean skin, morning and night. Should be applied after cleansing and after creams.

If used once per day, the average customer re-purchases a bottle after 6 months.

Test on a patch of skin before applying to the face. Keep out of reach of children and away from direct sunlight. Do not use if allergic to any of the ingredients.
Free tracked shipping for orders over $50. Orders ship within 48 hours and ship times are from 1 - 5 business days. Read our full shipping & return policy here.

We proudly offer a 30-day money-back guarantee. If you don't absolutely love your purchase, we will refund your purchase and pay for return postage.
What step in the skincare routine do I use Boost? Boost, like all oil-based serums, should be applied after moisturizing. If you are using Boost in your morning skincare routine, we recommend using Boost and then following with sunscreen. Find a complete skincare layering guide here.

​​Do I need an oil serum and a moisturizer? No, you don't necessarily need both but some may benefit from using both. This is a personal preference though oil serums can provide unique benefits that moisturizers don't, including locking in moisture on top of the skin and additional benefits based on ingredients included in the facial oil. Read more about the difference between oil serums and moisturizers here.

How do I choose which oil serum is best for me? Choose your oil serum based on the skin concern you are trying to target.
- If you are trying to target dark spots and fine lines, we recommend Boost.
- If you are trying to minimize the appearance of pores, we recommend Glow.

Why does the color of Boost look different from the photos online? This is totally normal! There may be color or scent changes between batches due to natural variations in growing conditions.
Real Results Using Boost
My skin never looked better!!
"I can see the dark spots fade away. The toner is also a great add-on, gentle mist and smell is not too much. I am in love!"
Valerie M.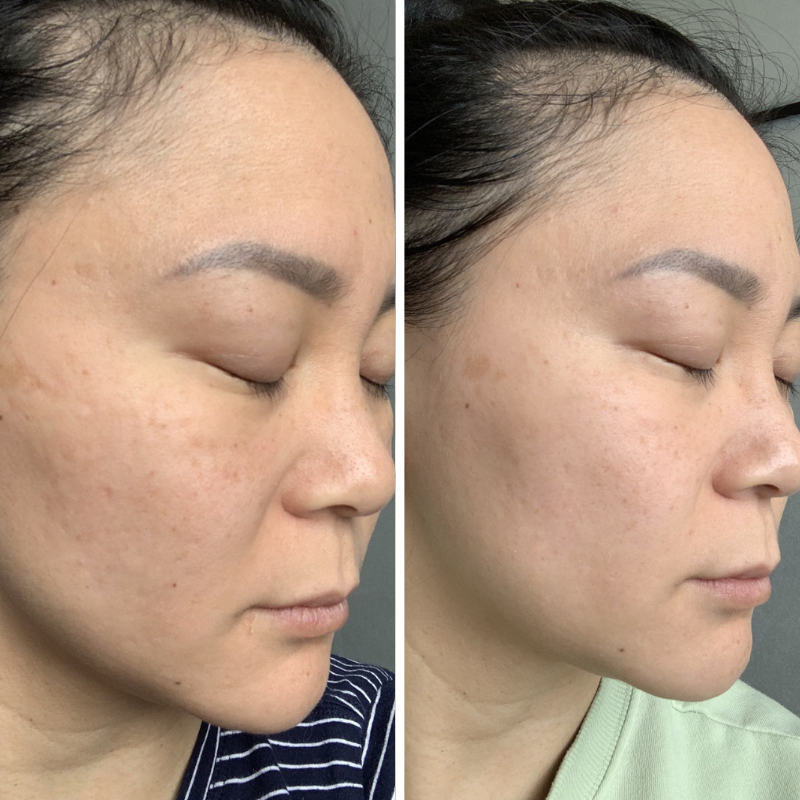 My skin has transformed.
"I have gotten many compliments on my skin and have shared these products with many peers. I now love my skin so much that I feel glowing and confident to go out without make up"
michelle P.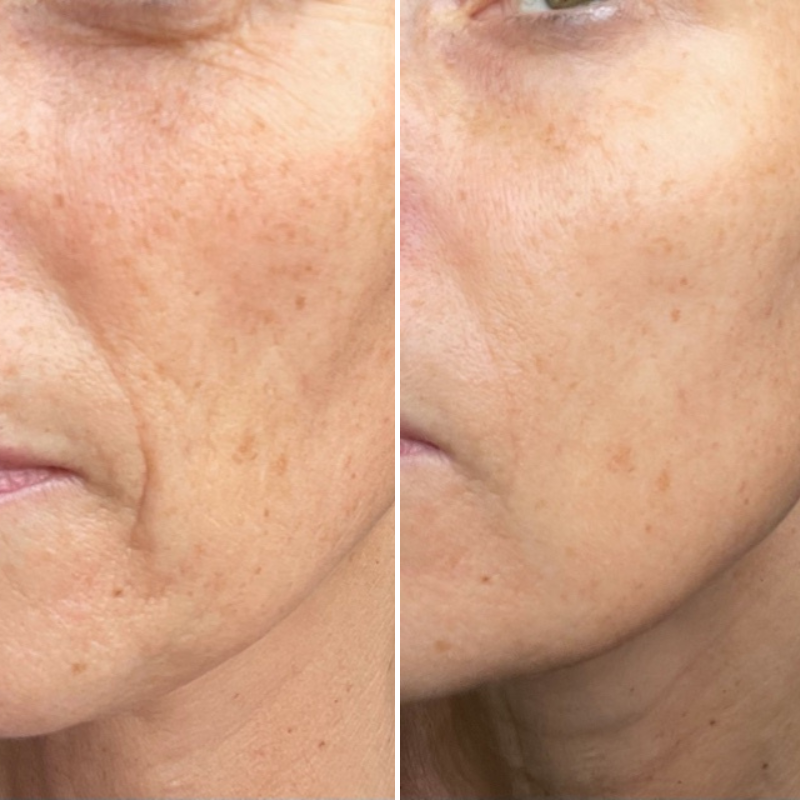 Really works!
"This 51 year old is very happy with the results so far!"
Julia R.
Serum actually absorbs quickly!
"Overall I've noticed a huge difference with reduced pore size and overall glow of my skin. Specifically I have also noticed that my wrinkles on my forehead when I scrunch seem less noticeable (I'm in my mid-20s so anti-aging prevention is what I'm looking for right now)"
Halle D.
proven effective
In Customer Testing, Boost was shown to increase skin elasticity and reduce the appearance of fine lines.
96%
of users said their skin felt moisturized after use*
89%
of users said their skin appeared brighter*
92%
of users said their skin felt firmer after use*
*Based on a survey with 25 participants
*Based on a survey with 25 participants
Traceable Key Ingredients
Ro
Rosehip Oil
The main bioactive constituents of rosehip oil are vitamin A, C, and E, as well as being high in essential fatty acids. This oil packs a powerful punch, it has been known to lighten dark spots, and support the skin's lipid barrier.
See the Research
Gr
Grapeseed Oil
Grapeseed Oil is a lightweight emollient that is abundant in antioxidant nutrients like oleic acid, linoleic acid, Vitamin E, and Vitamin A. Vitamin A, and E work as antioxidants and neutralize free radicals caused by external factors.
See the Research
To
Tocopherol
Tocopherol aka Vitamin E has been used for moisturizing the skin and hair for generations due to its emollient benefits and healthy shine it gives to the body. It is also is used as a natural preservative to prevent ingredients from oxidizing.
See the Research
Know exactly where your ingredients come from.
Integrity guides all aspects of our business, and we encourage everyone to look closer. Feel free to navigate and explore the SourceMap to learn more about the ingredients in our Boost 49% Rosehip Oil Serum.

We source our ingredients from around the world and manufacture all of our products in Canada.
Step one
Oil Cleanse
An essential first cleanse in your skincare routine to gently remove makeup, dirt and impurities.
Looking for a cleansing oil?
Step two
Cleanse
The most important step in any daily routine, cleansing ensures that dirt does not accumulate which can be causes of acne, dry or uneven skin.
Looking for a cleanser?
Step three
Tone
Toning re-balances your skin's pH to healthy levels post-cleanse leaving your skin ready to absorb your serums and creams to their full potential.
Looking for a toner?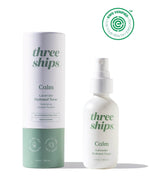 Step four
Water Based Serum
Water-based serums are light-weight and are highly concentrated with natural actives and vitamins for a healthy complexion.
Looking for a water based serum?
Step five
Cream
Face creams act as an essential barrier to your skin, locking in hydration and maintaining skin elasticity.
Looking for a cream?
Step six: Oil Based Serum
When To Use Boost
All Three Ships oil serums are light-weight and non-comedogenic, plus they are packed full with fatty acids and essential nutrients.
Customer Reviews
Customer Reviews
Write a Review
Ask a Question