Calm Lavender Hydrosol Toner
Calm Lavender Hydrosol Toner
For Oily + Combo Skin
2 fl oz. | 60 mL
30-Day Full Refund if we're not the right fit!
Pairs Well With
After cleansing morning and evening, shake and spritz over the entire face. If used once per day, the average customer re-purchases a bottle after 3 months.

Test on a patch of skin before applying to the face. Keep out of reach of children and away from direct sunlight. Do not use if allergic to any of the ingredients.
Free tracked shipping for orders over $50. Orders ship within 48 hours and ship times are from 1 - 5 business days. Read our full shipping & return policy here.

We proudly offer a 30-day money-back guarantee. If you don't absolutely love your purchase, we will refund your purchase and pay for return postage.
Why do I need toner? Toners are important to use after cleansing to balance out the pH of your skin. Your skin's pH balance determines the overall health of your skin. When the pH of your skin is within a healthy range, your skin has good texture, fewer blemishes, and a healthy glow. Learn more about toners and their importance in your skincare routine here.

Is there a difference between Awake and Calm? The only true difference between the two toners is that Awake uses Rose Hydrosol and Calm uses Lavender Hydrosol. Both are calming to the senses and have mild hydrating properties – it's a scent preference!

How is your Witch Hazel sustainably sourced? Our Witch Hazel Water is certified organic and harvested from wild crops in New England. The remaining plant material is processed into biodegradable mulch fulfilling the circular economy. All plants are harvested in accordance with State Forestry Regulations to protect the regeneration of witch hazel plants.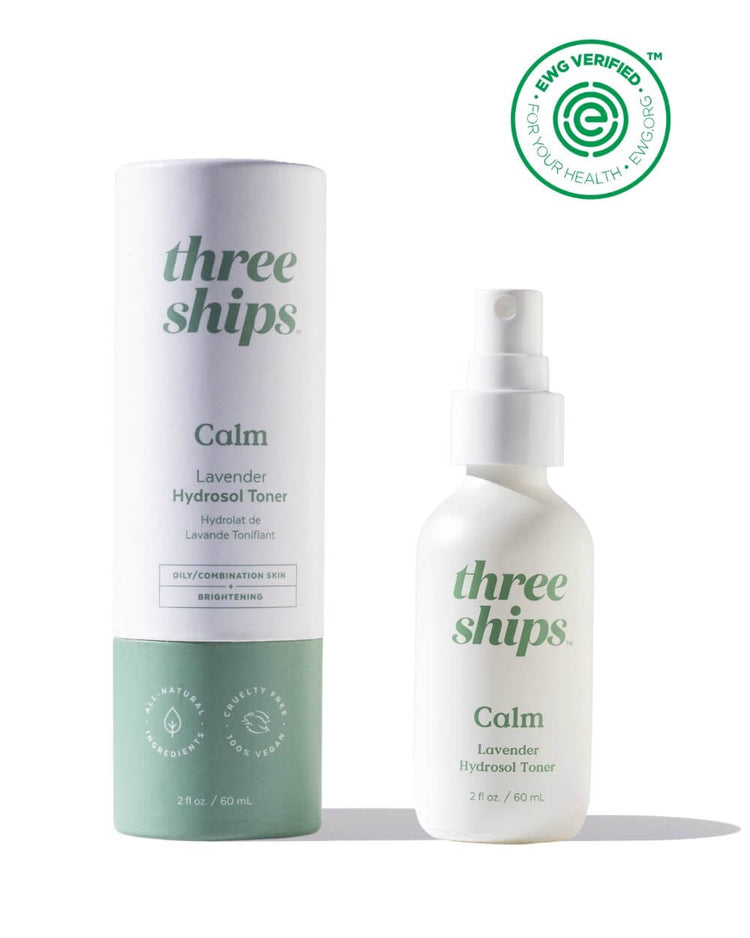 Real Results Using Calm
Could not be happier with the results!
"I'm so happy to feel so confident about my skin! My skin has been super hydrated and has cleared up significantly."
MADISON H.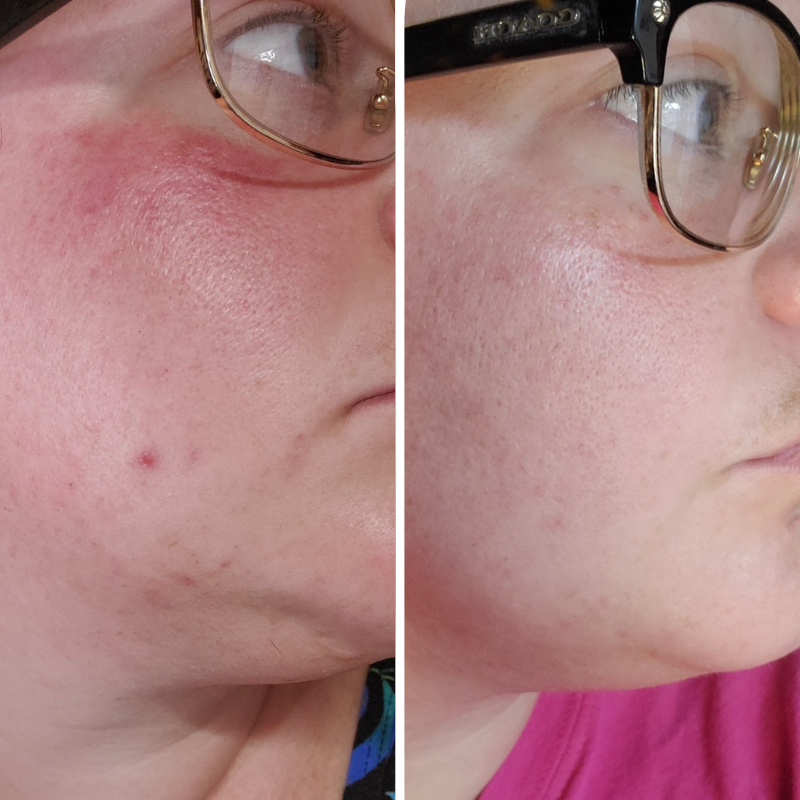 My skin is getting better day by day!
"I can't thank your company enough for helping my skin!"
Angel B.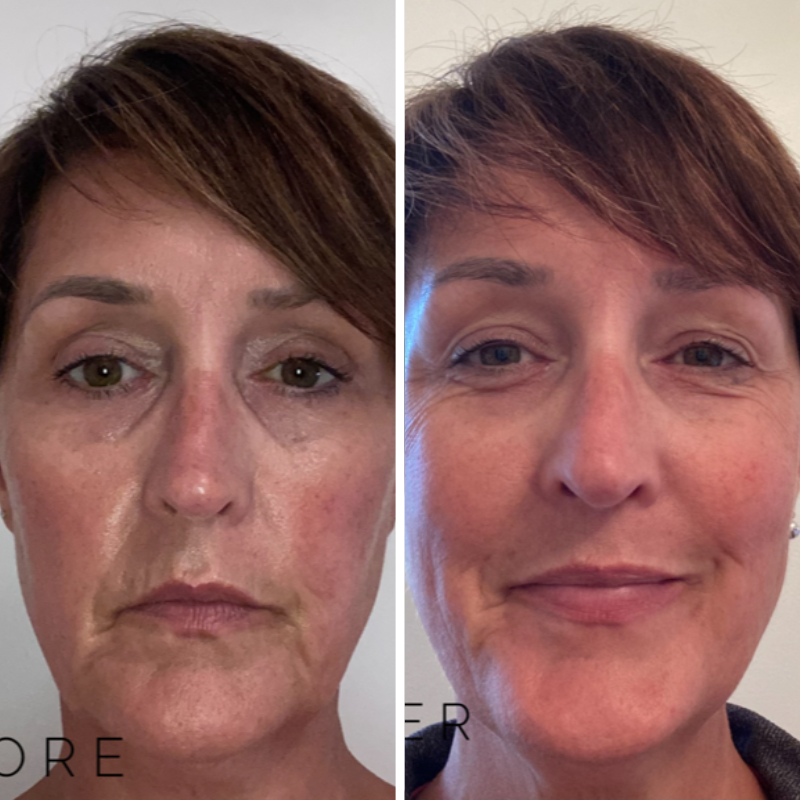 Amazing!
"My skin feels and looks amazing and I take great comfort in knowing that these products are all 100% plant-based, vegan and cruelty-free"
Kim W.
proven effective
In Customer Testing, Calm was shown to increase moisture with an uplifting scent.
100%
of users said their skin felt moisturized after use*
100%
of users said they would recommend Calm to a friend*
87%
of users said they loved the scent of the product*
*Based on a survey with 23 participants
*Based on a survey with 23 participants
Traceable Key Ingredients
La
Lavender Hydrosol
Lavender hydrosol helps maintains the skin's pH balance and control excess oil while hydrating and rejuvenating the skin. The skin's pH is important for maintenance of the acid mantle which contributes to the skin's protective barrier.
See the Research
Wi
Witch Hazel
Witch hazel distillate is rich in antioxidants in particular tannins. Tannins work to scavenge free radicals caused by external factors, such as pollution and the sun that can cause pre-mature aging. The tannins in witch hazel can help reduce redness and puffiness.
See the Research
Gl
Glycerin
Glycerin is a small molecule it can penetrate through the skin barrier and to the dermis and stay there, plumping the skin from within. It is a humectant that slows down water loss from the skin with an excellent balance of skin penetration and retention characteristics in the dermis.
See the Research
Know exactly where your ingredients come from.
Integrity guides all aspects of our business, and we encourage everyone to look closer. Feel free to navigate and explore the SourceMap to learn more about the ingredients in our Calm Lavender Hydrosol Toner.

We source our ingredients from around the world and manufacture all of our products in Canada.
Step one
Oil Cleanse
An essential first cleanse in your skincare routine to gently remove makeup, dirt and impurities.
looking for a cleansing oil?
Step two
Cleanse
The most important step in any daily routine, cleansing ensures that dirt does not accumulate which can be causes of acne, dry or uneven skin.
looking for a cleanser?
Step three: Tone
When To Use Calm
After cleansing morning and evening, shake and spritz 2-3 times over entire face. Follow with serums and creams while skin is still damp for better absorption.
Step four
Water Based Serum
Water-based serums are light-weight and are highly concentrated with natural actives and vitamins for a healthy complexion.
looking for a water based serum?
Step five
Cream
Face creams act as an essential barrier to your skin, locking in hydration and maintaining skin elasticity.
Looking for a cream?
Step six
Oil Based Serum
All Three Ships oil serums are light-weight and non-comedogenic, plus they are packed full with fatty acids and essential nutrients.
Looking for an oil based serum?
Customer Reviews
Customer Reviews
Write a Review
Ask a Question
Filter Reviews:
skin
toner
face
scent
spray
smell
mist
Three
lavender
bottle