Your Results are In!
Here's your unique and personalized skincare routine.
Use code SKINQUIZ15 at checkout for 15% off your first order!
Your Skin Type Is: Neither too Dry, nor Oily
Your skin is neither too dry or oily. Your top priority is achieving healthy skin and maintaining hydration. Our recommendations will help protect your skin throughout the day, while maintaining hydration.
Your Skin Type Is: Dry
Your skin feels dry and tight, meaning hydration is a priority for your skin goals. We've recommended a soft cleanser that doesn't strip your skin of its natural oils, a serum that penetrates deep into your skin, and a cream that keeps the moisture locked in.
Your Skin Type Is: Oily
Your skin produces too much oil. To reduce the oil production from larger pores, we've recommended a skincare routine that balances skin and combats blemishes. The cleanser will help clean and balance skin while the serum brightens from within.
Your Skin Type Is: Combination
Your skin is oily in certain spots and can be dry in other areas. The routine we've recommended focuses on balancing your skin. It will leave your skin feeling soft and radiant and ensure your complexion stays healthy.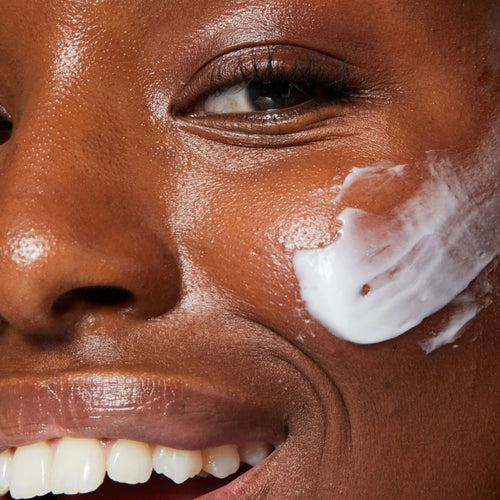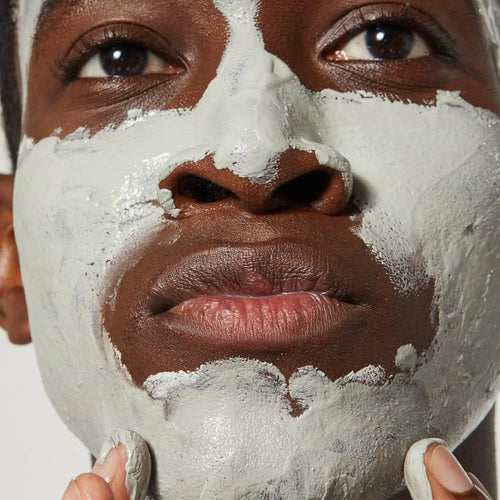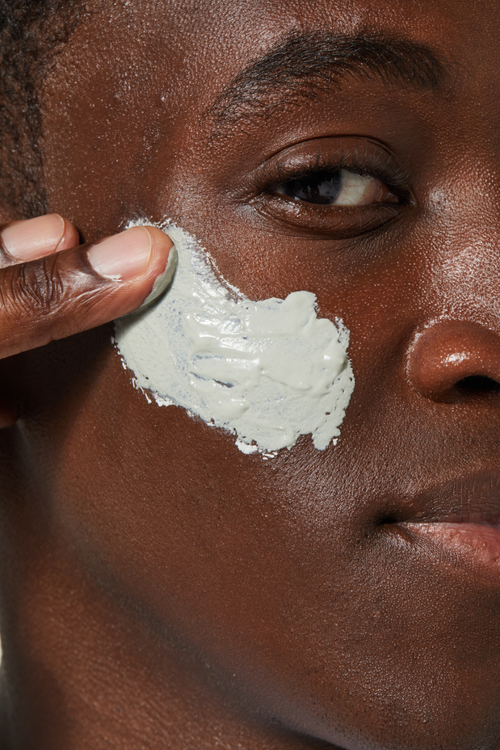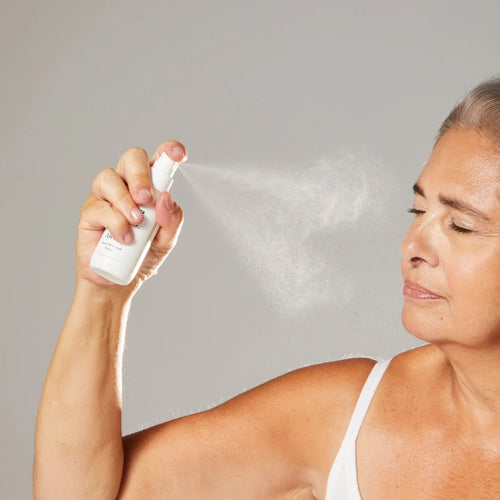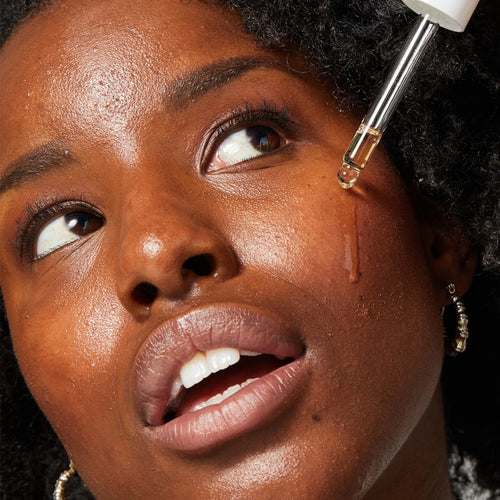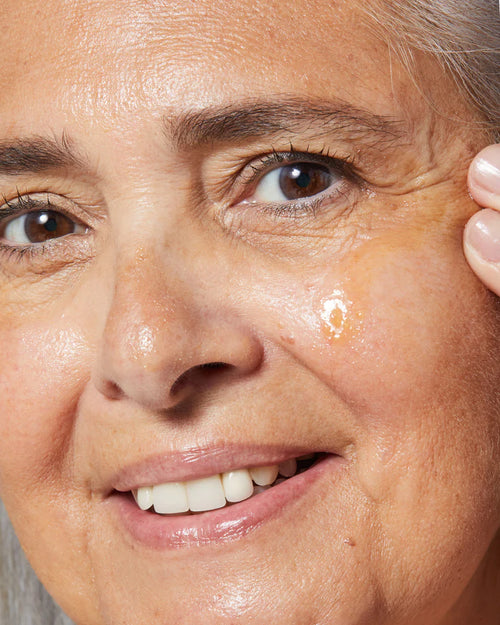 Your Main Goal is: Soothing Sensitive Skin
For your sensitive skin, we recommend using products that are gentle and non-irritating. All of our products are formulated without over 1,400 unnecessary chemicals and irritants – ideal for those with sensitive skin concerns.
Your Main Goal is: Brightening Skin Tone
To bring life back into your skin we recommend using products with a salicylic acid-base to even out your tone and gently exfoliate. It is recommended to follow up with an oil serum to retain moisture and keep your skin looking plump and hydrated.
Your Main Goal is: Reducing Dark Spots and Hyperpigmentation
To treat dark spots we recommend products with gentle exfoliating properties such as salicylic acid and a light-weight moisturizer to keep your skin hydrated. It would also be beneficial to include a Vitamin C serum in your routine to boost collagen production.
Your Main Goal is: Calming Rosacea
To calm rosacea, it is important to keep a simple skincare routine. We recommend using a gentle, non-stripping facial cleanser. In addition, oil serums are incredibly soothing to your rosacea and will help repair and protect the skin barrier.
Your Main Goal is: Hydrating Dry Skin
For your dry skin, it's important to look for products that replenish natural oils, instead of stripping them. This can be achieved with an ultra-gentle cleanser and rejuvenating moisturizer. The key is hydrating and locking in all that moisture with an oil serum.
Your Main Goal is: Minimizing Appearance of Fine Lines
To bring life back into your skin we recommend you incorporate a facial oil serum into your routine. This will retain moisture making your skin appear healthier and plumper while increasing collagen production.
Your Main Goal is: Reducing Appearance of Blemishes
To combat blemishes we recommend you include products with 100% natural salicylic acid in your routine as they will gently exfoliate your skin and deep clean your pores – leading to less breakouts over time.
Your Main Goal is: Reducing Appearance of Pores
In order to reduce oil production from larger pores, we recommend that you use a lightweight cream that doesn't clog your pores, allowing it to breathe. It is also recommended that you use a serum to brighten and keep skin feeling hydrated.
Sourcing Transparency: Use Our Source Maps on Every Product Page
We aim to provide the utmost transparency around product sourcing. Follow the journey of every product with SourceMap, a tool enabling transparency throughout the supply chain. You can learn more on each product's page.

Learn each product's product journey through our Source Maps on every product page!
View Purify's Source Map
FOUNDING STORY
How Three Ships Started
Meet the souls behind our brand – Three Ships set sail in 2017 with a chemical engineer named Laura and a business grad named Connie.

Scraping together $4,000 we started out by making our own handmade formulations in Connie's apartment kitchen. Our goal was to solve the problems we faced as consumers and be the most effective, transparent, natural beauty brand in the market.

Connie Lo & Laura Burget, Founders
Proven Results
Over 1000 5-star Reviews and Counting
"Three Ships has changed my skin care game! What I put on my body is super non negotiable, it has to be natural. The best part of using Three Ships were the actual results. I've finally found balance. Most of my blemishes have disappeared and I break out SO much less. I know all the ingredients I'm putting on my face and this company is super transparent. I've grown an honest passion for them! Daily life + travel approved."

- JOAN B.
Read More Reviews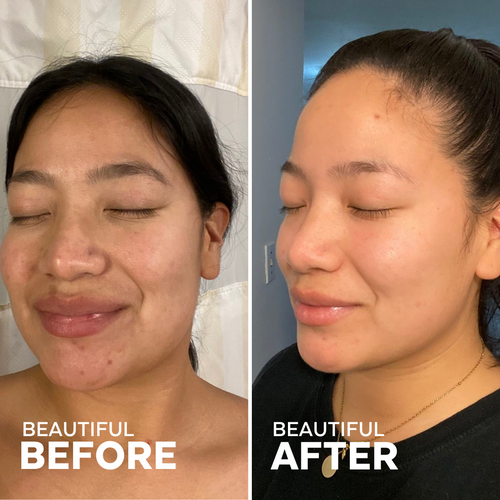 "I recommend Three Ships skincare products to my patients and readers."
"As a Dermatologist who specializes in ingredient safety, I wanted to be able to suggest a brand for those seeking a 100% natural, effective, and sustainable alternative. Three Ships commitment to transparency, and to offering affordable, sustainable, and natural skincare truly sets Three Ships Beauty apart from the rest."
Dr. Sandy Skotnicki
Board Certified Dermatologist
Read More on our blog